Omran targets Chinese overseas property buyers & investors as 'Twenty-First Century Maritime Silk Road' beckons opportunity for Oman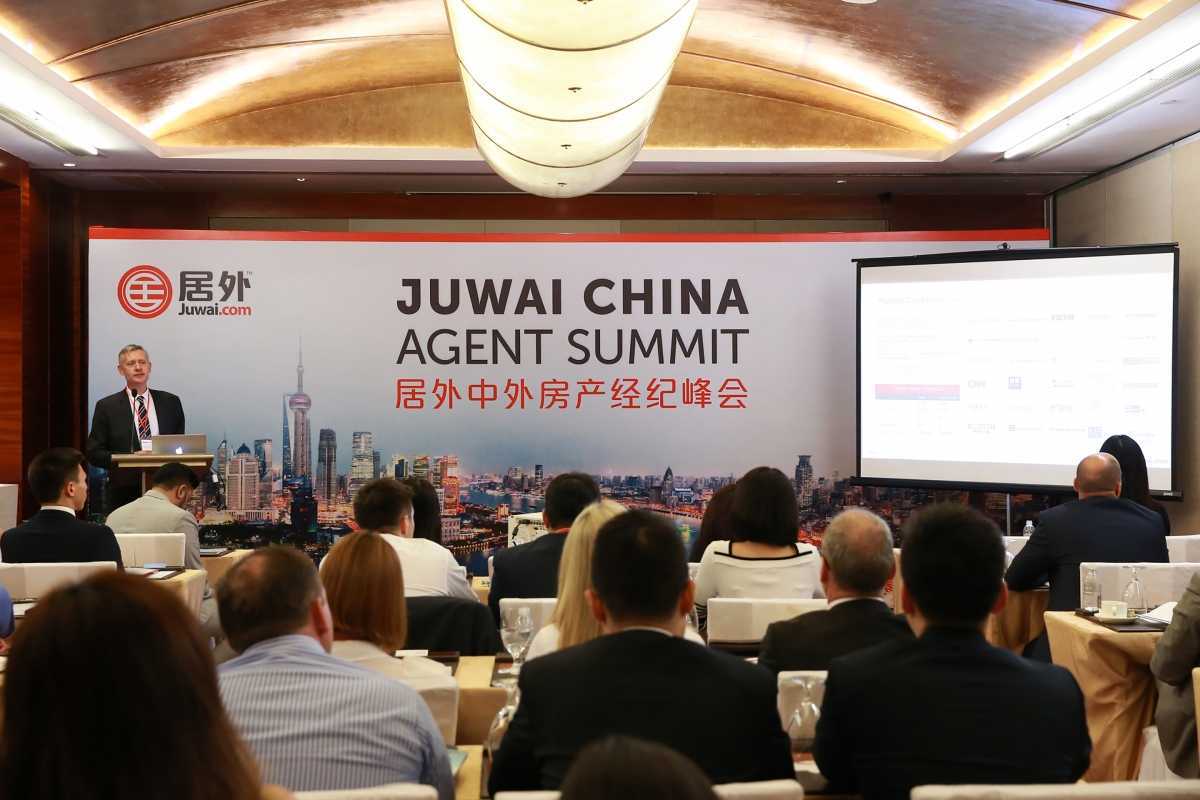 In a strategic visit, Omran & Saraya Bandar Jissah executives team attend Juwai China Agent Summit to meet Chinese real estate investors & real estate brokers
International residential property sales to Chinese buyers already significant with US$52 billion of purchases made in 2014
Senior executives from Omran are to attend the Juwai China Agent Summit in Beijing this week. This is the only event in China that provides instant on-the-ground sales channels, allowing Omran to network with Chinese property players and learn from industry experts about how to market to Chinese overseas property buyers.
The Omran team will meet potential investors to discuss the connection between Oman's up and coming new real estate developments and Chinese investor interest in the Sultanate. Mina Al Sultan Qaboos Waterfront & Saraya Bandar Jissah are two key projects that will be showcased at the event.
With China's ambitious approach to forge a new silk road under the 'One Belt, One Road' initiative there is significant opportunity for Oman to attract Chinese investment. With Omran behind some of the Sultanate's flagship master planned real estate projects, and Oman earmarked as a destination on the 'Twenty-First Century Maritime Silk Road', the synergies between the two countries mean robust opportunities to use Chinese investment to bolster development in Oman.
The event brings together Omran executives and major Chinese real estate agents and wealth managers. Omran will discuss why Oman is a perfect location for Chinese to go on holiday and own holiday homes, with residency rights available once property is property is purchased.
Commenting on this participation, Omran CEO James Wilson said: "Chinese investors have a significant appetite for real estate investment, and Oman is a market which offers a compelling investment proposition due to the variety of the major developments underway.
"Oman is already a country linked to China by its 'Twenty-First Century Maritime Silk Road' which underlines the discussions we have already had regarding the synergy between Oman's offering as a unique destination and Chinese interest in investing to develop the latest property projects in up and coming markets," he added.
"In the past few years, Chinese buyers have started to make their presence felt on the global property market, snapping up everything from luxurious trophy homes to more modest condominiums and investment opportunities. For many Chinese, global property investment is an emerging opportunity which until recently was out of reach but with forecasts that will see 100 million upper-middle-class, 3.88 million high-net-worth and 280 million affluent Chinese by 2020, Omran must invest in this new market," Wilson concluded.
Omran's presence at the summit will offer Chinese investors an insight into the Sultanate's tourism and real estate offering, covering its mixed-use developments, luxury hotel proposition, attractions and cultural sites. The strategic visit also creates the first steps to further increasing Chinese visitor numbers.
Hafidh Al Hadhrami, Asset Manager at Omran, commented: "We're looking to capitalize on partnerships, events and investment opportunities, while seeking to enhance collaboration. Omran has an ambitious strategy to support Oman's tourism development drive, and real estate plays a major part of that –real estate sales underpin and tourism destination so we want to ensure Chinese investment plays an important role in the push to develop Oman's economy through expansion of major mixed-use real estate and tourism projects. The Chinese market like to visit cultural and heritage attractions so Oman is ideal."
China has surpassed the US in terms of international buying power (when comparing Purchasing Power Parity Gross Domestic Product), which combined with the fact that foreign investment in property is seen as good value for money compared to domestic Chinese property, this creates a significant opportunity for developers seeking foreign investment.
sulaiman.maqbali@omran.om